We are extremely happy and thankful to receive positive feedbacks from our clients and partners. At Project Control Academy, customer satisfaction has been always our top priority. Find out what our valuable clients say!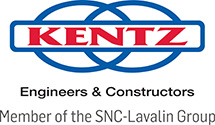 Kentz, Member of SNC Lavalin Group
We are very pleased to announce that in 2014 Kentz (now a member of SNC Lavalin Group) selected Project Control Academy as their global provider of Project Control training solutions. As the first step, Applied Project Controls Video Training Program was rolled out to train Kentz employees on the essentials of Project Controls. Several new trainings are being developed and delivered in a secure and private Learning Management System to support Kentz employees develop their skills in the fields of Project Controls and Project Management.
The Essentials of Earned Value Management course is very robust, detailed, and very user friendly. I will implement the course on the project and apply the relevant content filter down to team members in PC.- Jacques Wilken, Commercial Manager, South Africa
An extremely useful course. Dedicating a good part of the course to establish basic principles and remaining to see the applications and the interpretation of performance factors. As a result of this training I will introduce new index analysis on current management of change process.- Roberto Orlandi, Regional Project Controls Manager, Australia
Very comprehensive. Excellent course & materials. I absolutely enjoyed every bit of it. As a result of this training, I will reflect EVM on all projects that I am assigned to.- Eman Daoud, Project Control Engineer, United Arab Emirates
For more details about agreement with Kentz click here. For information about our enterprise licensing please contact us.

Stantec
We would like to thank you very much for a very good Project Controls Essentials Training. It's very refreshing and interesting, and really thought us a lot to review and implement more the value of planning ahead using better WBS, schedule & cost on our projects, and involving our teams more during this process. And most importantly, making us realize again the true meaning and value of learning and appreciating the PV, AC, EV, BAC, CV, SV, SPI, CPI, EAC, ETC, VAC methodologies & calculations to use it even more in our project controls, monitoring and forecasting. Not that we don't know of and use these before, but now, after these sessions from you, we tend to realize and appreciate better the true importance and value of these methodologies and process which can really help us in all of our project controls, monitoring and forecasting processes moving forward. Thank you very much for a job well done! -Arturo M. Tactay, PMP,RME,BSME, Senior Project Manager
Stantec Consulting took the Applied Project Controls in-house training course for the following reasons:

• To provide a stepping stone for the junior and intermediate staff to discover the various components of Project Controls and how all the pieces work together.
• To bring the different disciplines together to provide a common ground, speak the same language.

On both those fronts the course did just that. – Pamela DeGraaf, Project Services Manager

Snamprogetti
Applied Project Control training is the best training program that I have seen for the project controls industry. I believe this is very valuable for individuals who are entering the in project control arena and project controllers who would like to further their understanding of planning and cost control. – Karim Kaba, Project Advisor to CEO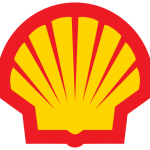 Shell Canada
In my 15 years of experience in Project Controls, I came across various training books and tools but nothing compares to Project Control Academy's training videos. It is very clear, concise and packs a ton of information in its 7 modules. It takes years to understand and master the concepts of project control; however Shohreh has done a great job in presenting these complex concepts in easy to understand step-by-step process. This is probably the most accurate and fastest way to become a Project Control Professional. – Rajesh Kandanala, M.Sc., PMP, Project Services Lead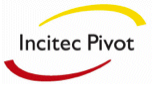 Incitec Pivot
After 10 years of experience in Improvement Projects, Project Controls, Shut downs, Constructions, commissioning and cost planning, I still could find lots of valuable planning concepts and tools in the Applied Project Controls training. This training is an integrated package which could answer lots of my questions which I face in my practical experience. I could pick up helpful tips and tools form this program. I'm very happy with the systematic approach that is used in this step by step package. I recommend this training to all Planners and users in every level of work experience as this training proved to be so useful for users in all levels of expertise. Thank- you so much for developing this valuable package. – Feria Vaziri, M.Sc., Planning Engineer

Trans Alta
As my position is Outage/ Project Controller, I would classify the Applied Project Controls course as being very effective in my role. The quality is very high and it applies to all aspects of my role. – Karen Cooper, Outage Controller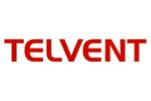 Telvent
What I liked most about the Earned Value Project Management course was:
• Demystified Earned Value Management and made it relative to project life cycle.
• Good flow to course
– Trevor MacMaster, Director Oil & Gas International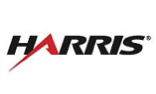 Harris
Earned Value Project Management course brought me better understanding and implementation in depth and details. – Naumi Yin, Technical Analyst