"The fact that one failed project can potentially wipe out an entire year's profit helps put the value of Project Controls into perspective."
More than ever, we realize the importance of being educated on the latest project controls techniques to enable your projects success. Project Control Academy was established with the main purpose of filling the educational gap in project controls. Our aim is to provide you comprehensive & world class project controls trainings that set you and/or your team up for success in facing the challenges of the projects in your industry.
You can shave off years of trial and error by knowing the systematic approaches to planning & controlling your projects. You can take yourself, your projects, and your team to remarkable levels of performance, productivity, and profit by obtaining or advancing your project controls knowledge, education, and skills.
Project Control Academy is pleased to help you develop or enhance a range of skills in project controls. We offer technical project controls education via dynamic online training, in-house training, live seminars, , and coaching & consulting.
We have conducted numerous training programs and seminars that gave our clients the knowledge they needed to more effectively execute complex projects.

Online Training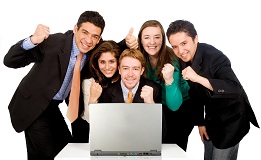 At Project Control Academy, we are striving to create a unique, convenient, and effective learning environment for you. Our online training courses allow you to access our training material from anywhere, at any time, and even at the convenience of your own home. Whether you are in an office, at home, or on a trip, you can still tap into the same course materials, and at a time that's most convenient to you. With our eLearning opportunities, you have the freedom to learn what you want, when you want, and where you want. Join the growing number of individuals and groups taking advantage of our online training courses.
Project Control Academy is now offering enterprise licensing options for training your employees in project controls and/or project leadership through a private and secure online learning management system in the name of your company. Read this press release about enterprise licensing of project control trainings to Kentz, an international engineering and construction firm. For more information, please contact us at [email protected]
In-house Training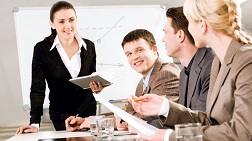 For your company to deliver sustainable and profitable growth into the future, it is vitally important to deliver projects to clients within the required budget and schedule. This will result in increasing competitiveness and growing business and profitability. To achieve this goal, developing and enhancing employees' project control skills is crucial.
An effective Project Control training program will help you and your team better understand the project controls concepts and applications, which would ultimately result in improved performance, productivity and profitability of projects.
If you have a group of employees who can highly benefit from top quality training programs in project controls we can definitely help. Our in-house trainings will serve you and your company in achieving your training needs while giving you more flexibility and convenience.
Our courses can be delivered on-site at your premises or in the location of your preference. Project Control Academy will work with you on the in-house course arrangements based on your specific training requirements. We offer quality, flexibility, convenience and privacy.
For further information on our In-house Training program please contact us.
Live Seminars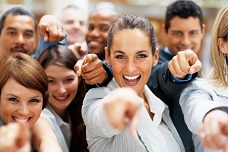 At Project Control Academy, we hold annual live events and seminars, attracting leaders, Project Managers, Project Engineers, and Project Control professionals across the globe.
You have the opportunity to join other likeminded professionals and enjoy the dynamic, interactive, and entertaining learning environment in our annual live seminars.
You gain not only the technical knowledge required to successfully plan, execute, monitor & control your projects, but also you will hugely benefit from leadership, communication, and other soft skill trainings that we provide in our seminars. You will be equipped with the hard and soft skills that set you up for huge success in your professional and personal lives.
Currently, we do not offer live seminars to the general public. If you are an individual seeking top quality training in project controls, we highly encourage you to check out our online trainings.