December 18, 2017
Posted by:

Shohreh Ghorbani

Category:

General Project Controls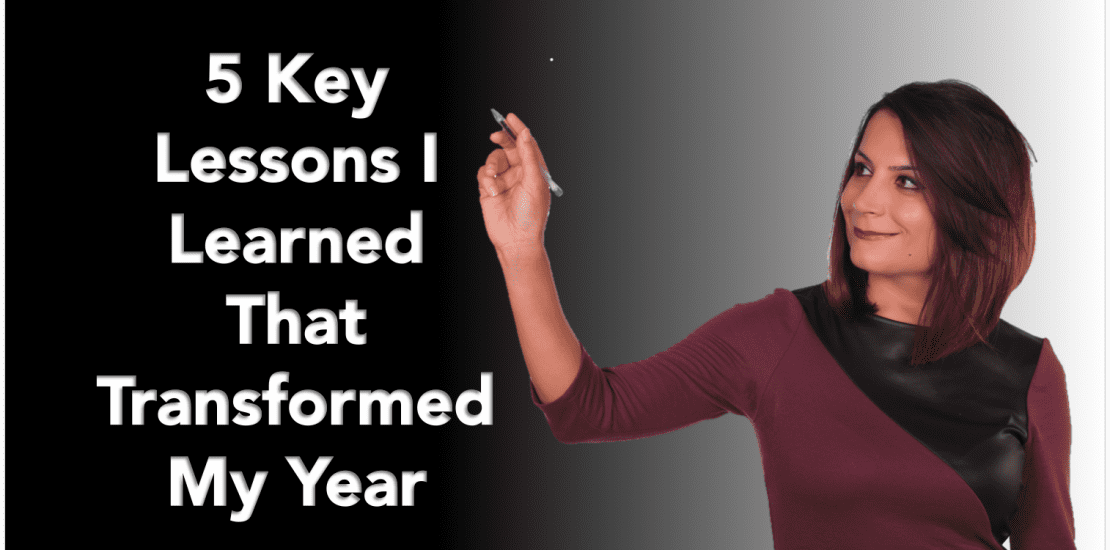 As we are approaching the end of the year and are busy with doing our last-minute Christmas shopping to bring joy to our loved ones, I thought what gift I can give you that could serve you not only during the holidays but also for the year ahead.
I thought it is best if I leave you with a few lessons I learned last year that served me in achieving my personal and professional goals this year. I learned these lessons the hard way, but I would like to share those with you, so you have a fantastic, fulfilling, and fruitful year ahead.
Watch this video to learn the 5 key lessons I learned that transformed my year:
Like this episode? Please share it so others can also benefit from it.
Download the free audio mp3 podcast of this episode on iTunes.
Want more training? Subscribe to Project Control Academy to receive complimentary training videos and resources delivered to your mailbox.
Project Control Quotes to Consider: Join Project Control Academy on Instagram for tons of great quotes.
Video Transcript:
As you are reflecting back on your accomplishments and lessons learned this year and setting new and empowering goals for the New Year, I'd like you to consider the following lessons:
1. Have a Crystal Clear Vision!
Do you have a clear 1-year plan? How about a 3-year plan? Do you know where you want to be in 10 years?
I always heard about the importance of having a clear vision in achieving success, but I didn't know how important it was until it occurred to me.
I was at the Ascend seminar this summer when Josh Turner took a piece of paper out of his pocket and said: "I always keep my vision in my pocket and revisit it every single day." Then he introduced us to the Vision/Traction Organizer sheet.
Formulating the vision on a piece of paper and revisiting it on a regular basis stuck with me that day. It reminded me of what I learned from top performers and thought leaders. All of them have a clear vision of where they want to be in their life or their business both in the short term and long term. They have their vision in writing and remind themselves of that vision on a consistent basis.
The moment I filled out the Vision/Traction Organizer sheet and became crystal clear on my vision, miracle started to happen.
First of all, I fired up with my 10-year vision, such that nothing could stop me from getting there. I found the purpose and passion in what I do on a daily basis and became more excited in doing my daily tasks, no matter how challenging they were.
Second, people started showing up on my path. They supported me in that vision.
Now when I reflect back on my 1-year vision, I smile. I overcame all the rocks on my path and achieved almost every single goal I set for the year. It feels great!
I encourage you to take some time in silence and picture your 10-year, 3-year, and 1-year vision. Then, write them down. There is a magical power in putting what is in your head on the paper.
Once you have your written vision, revisit it on a regular basis. I have my vision printed and posted on a screen in front of me in the office. Every time that I work in the office, my vision statement is right there. It is a great reminder to keep me on track.
Remember, the future is what you make of it. Your vision will take you to the life you desire.
2. Take Consistent Action Toward Achieving Your Vision  
No matter how clear and well-written your vision statement is, if you don't take action toward it you don't get anywhere.
The ultimate key to success is taking consistent action steps toward your vision.
According to Darren Hardy, the publisher of Success magazine, "small, seemingly insignificant steps completed consistently over time, will create a radical difference."
Small, Smart Choices+ Consistency+ Time= Radical Difference
Consistent action over time will take you to the land of your dream. However, consistency is what most people are struggling with. They give up the moment they are faced with a challenge, or they don't see the immediate result of their actions. They quickly give up on their vision and get back to their old habits. It is very hard for most people to do a habit makeover and replace their negative habits with positive ones. Check out a great article on "Habit Makeover Is Key for Success" to learn how you can create lasting habits of success.
3. Never Give Up on Your Dreams, Even if People Make Fun of You
"Earning success is hard. The process is laborious, tedious, sometimes even boring. Becoming wealthy, influential, and world-class in your field is slow and arduous."- Darren Hardy
Since the path to success is hard and requires a lot of motivation, hard work, and consistent actions, it is easy to give up quickly. It is the human tendency to choose the comfort vs. challenge. However, those who welcome the challenges with open arms always succeed.
When I decided to shoot educational videos as a means of adding value to the Project Control community, I faced many obstacles. One of the biggest hurdles I encountered was the people who made fun of me. It was so heartbreaking to read negative comments in response to some of those videos. Considering the time and energy, it took my team and I to produce each educational video for free; I couldn't digest how some people were disrespectful and judgmental.
The easy solution I found was blocking the negative people from my list of contacts and moving on. I kept telling myself, no matter what others think of me, or what I do, I will keep going. I have a great vision, and no one can stop me from moving towards that vision.
This attitude resulted in over 22,000 supportive followers on LinkedIn, 13,000 followers on Facebook and 1000 YouTube subscribers in just one year! Almost every day, I receive an uplifting message from a stranger, who watched the educational videos or read the material on social media, inspiring me to keep going!
I encourage you to embrace the challenges with open arms. Never let anyone or anything stop you from achieving your dreams. Move forward every day in the direction of your dream. 
4. Measure & Track Your Progress
As a Project Control Specialist, I learned that tracking the progress and performance is the way to get the project back on track.
The same concept applies to your life. To bring your goals into sight, you need to measure and track your progress in accomplishing them!
I have installed the practice of Project Controls in my life. The way that it worked for me was through planning and progressing. I start every year, week and day with a plan. I am quite intentional about how I am going to spend each day.
Every Sunday, I plan for the tasks that need to be accomplished in the week ahead. At the beginning of each day, I plan for the tasks of the day and start with the hardest and most challenging task. At the end of the day, I review and record my progress. I also capture my top 3 wins of the day, as well as the weekly and monthly wins.
This daily habit of planning & tracking has helped me to achieve the tasks on my plate on a consistent basis and move toward my vision every day.
Tracking the daily, weekly, and monthly wins is very rewarding. It is like patting yourself on the back. At the end of the week, you will be amazed at how much work you have done. At the end of the month, it is quite inspiring to see how much you have accomplished!
Tracking brings awareness to the moment-to-moment actions you take in the area of your life that you like to improve. You cannot improve something until you measure it. Therefore, make tracking an integral part of your life.
5. Be Grateful
As you move toward your vision and knock down one task after another every day, you might find yourself getting so busy. This might prevent you from admiring the people or beauties around you. After a while, you might feel exhausted and lose your passion for moving on. To prevent this from happening, a good practice is to journal your daily gratitude. Think of 1-3 things that you are grateful each day. Start or end your day with this gratitude journal. You will be amazed at the positive impact of this simple task. It will change your outlook on life. You start seeing the positive aspects of life. You will appreciate the people around you who support you in your journey, as well as your loved ones.
Talking about gratitude, I like to take this moment and thank you for your tremendous support this year.
I started this year with the mission of adding as much value as possible to the Project Control community and increasing the awareness of the value that Project Controls brings to an organization.
To achieve this mission, my team & I worked so hard in developing new training videos, articles, and resources in Project Controls: We interviewed Project Control subject matter experts and thought leaders every month.We initiated Project Control Mastery podcast and Project Control Academy's YouTube channel. We launched several new training programs such as Essentials of Earned Value Management, Mastering EVM for Project Success, Project Control Career Success Roadmap, and Forensic Schedule Delay Analysis training programs.
Achieving all of these was not possible without your support. I am grateful for receiving your tremendous support and encouragement. Every time that we published an article, video, or resource in Project Controls, you have encouraged and supported us with your positive comments, shares, likes, and engagement. Your support kept us going and encouraged us to move forward every day in providing Project Control training and resources. Thank You.
I am also grateful for all the support received from subject matter experts and industry thought leaders in Project Controls.
I would like to thank Chris Carson, Dr. David Hullet, Roberto Orlandi, Ken Clevenger, Rick Gillis, Ramani Sundaram, Ralph Buckles, and Khuong Do for sharing their expertise and knowledge with the Project Control Academy community in the form of live webcasts, interviews, or blog posts and articles on Project Controls related subjects.
I would like to thank everyone for their encouragement and support. Thanks for sharing your experience, leaving great comments, sharing, or liking our posts, and appreciating and encouraging us to follow our vision.
I wish you a happy New Year filled with happiness, and spectacular success.
I encourage you to set a clear vision, take consistent actions toward achieving your vision, never give up on your dreams, track your progress, and be grateful. This is how you can make your New Year a fantastic year.
About the Author, Shohreh Ghorbani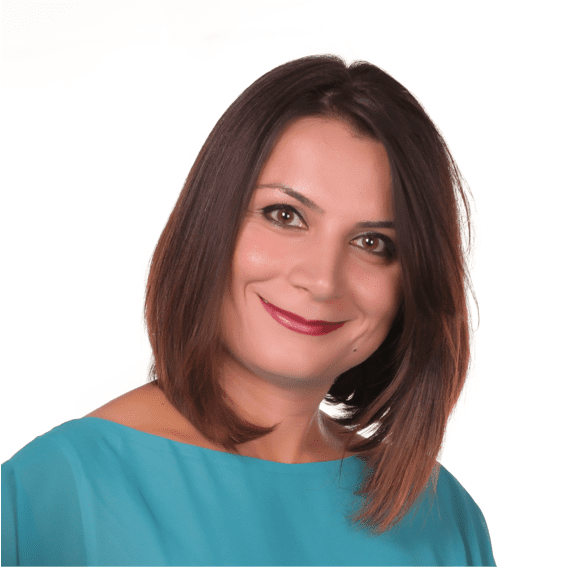 Shohreh is the founder and director of Project Control Academy, a leading provider of comprehensive online training programs in Project Controls. Shohreh has served thousands of professionals and several international corporations build their technical Project Controls knowledge and shave off years of trial and error in learning the vital skills in controlling their projects.
Shohreh is a licensed project management professional (PMP) recognized by Project Management Institute (PMI) and holds a Master of Science in Industrial Engineering.
Connect with Shohreh via  LinkedIn | Instagram | Youtube | Facebook
We appreciate your comments
(Visited 151 times, 8 visits today)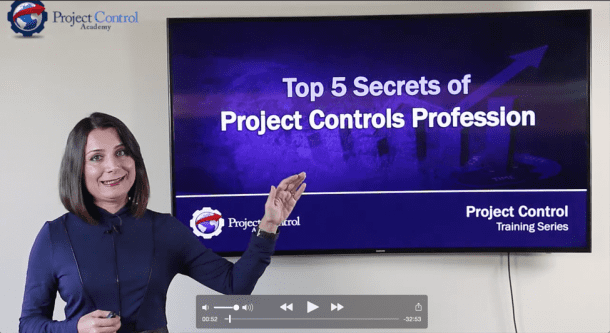 Get Instant Access to Free Training Videos
Learn how to start and step up in project controls and grow your career to the next level of professional and financial success