February 11, 2018
Posted by:

Mary Joy

Category:

Career Success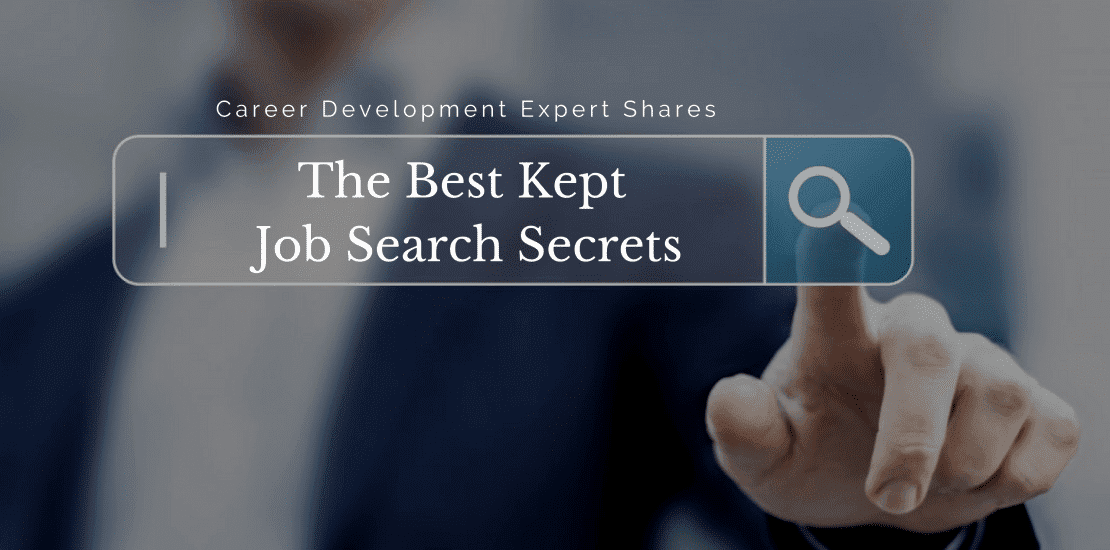 When I say that Rick Gillis is an "expert" in career development and employment, it's not a term that I use lightly.
Rick has won awards for the books he's written on these subjects, demonstrating his knowledge on everything from the job search to the job promotion. Reputable publications like Fortune, Forbes and The Wall Street Journal have all quoted Rick regarding his area of expertise.
Not only is Rick an expert on career development, but he is also called the "pioneer of the online job search," as he constructed the only resume format that is able to get around resume-filtering software.
Despite his notable achievements and well-deserved praise, Rick has remained humble and down to earth. The first thing he said to me when we sat down for our interview was, "I'd like to add something to the bio, I'm an imposter." Rick's modest nature combined with his undeniable prowess as a career development makes him all the more fascinating to listen to. In fact, I was lucky enough to attend a seminar hosted by the expert himself and I left with almost 100 pages of notes!
In this post, I'd like to share some of Rick's best kept secrets about job search, employment and resume development.
What Makes The Job Search Competitive
It's hard to deny the competitive nature of the job search. We've all experienced the feeling of nerves when you walk into an interview, knowing that there's probably a handful of other potential candidates, including yourself, all vying for the same position. It's nerve-wracking! Rick mentioned this conundrum specifically in our interview. He didn't just acknowledge the job search's competitive nature, but he claimed that the job search is actually the highest form of competition.
Unlike sports and academics, the job search impacts your present and future, as well as that of your entire family. Whether or not you have a job, and depending on what type of that is, can determine the house you have, the car you drive, the school your kids go to and your own personal development.
The job search is serious and it is powerful, which is why Rick wanted to share some of its best secrets to help you all succeed.
Understanding How Companies View Your Resume
Before you can learn how to create a resume that will stand out among the rest and truly catch the eye of a recruiter, you first have to understand how companies view your resume. You can't understand which adjustments to make until you know what the companies are looking for.
Here are some facts about how companies and recruiters view your resume:
Your Address on Your Resume Can Push You Aside!
Putting your address on your resume is one of the easiest ways for recruiters to push your resume aside!
Many recruiters scan resumes in a few seconds looking for specific information. Something that they look for is an address. If your physical address is too far away from the job site, chances are they'll dismiss your application entirely.
You could be entirely qualified with an impressive skill set- it won't matter. Make sure to only put your email address rather than your home address so recruiters aren't able to disqualify you so easily. Half joking, half serious, Rick also cautioned young women in particular from disclosing their address on their resume, as it could be dangerous.
Your Resume is Only Scanned for 3-6 Seconds!
Recruiters only need to view your resume for three to six seconds before concluding whether you're a "quality candidate," according to Rick. He acknowledges how frustrating and dismissive this can feel, considering the amount of time and effort most people put into their resumes, but this is the nature of their job. Recruiters get anywhere from 300 to 1000 resumes a day per job. Only a tiny fraction of time can be allotted to your resume.
However, there are certain ways to format your resume and topics to include that Rick says could make a recruiter look at your resume for several minutes. His goal is to make a recruiter say "'Woah, I got to look deeper at this' now actually starts reading and the next thing you know, he's looking for your number to give you a call or drop you an email."
Your Resume in Filtered By A Software, Not a Human!
Did you know that large companies use software to navigate resumes? There is a high probability that your resume is not even being seen by the human person on the other end!
Not All the Resume Submissions Get the Same Attention!
Most recruiters only look at the first 10 resumes that are received, rather than filtering through the hundreds that were submitted. This means that you should have job search alerts set up for company's pages that you're interested in or you'll miss out on your chance- on average, it only takes 200 seconds from the time a job is posted to the time the first application is submitted.
Are You Making/ Saving Them Money?
The main factor that recruiters are trying to discern from a resume is whether or not you will be able to make them money or save them money.
How To Make Your Resume Stand Out To Recruiters
Now that you understand how companies and software navigate your resume, you can get a better idea of how to create a resume that can bypass the software and reach the eyes of a human recruiter- and stand out to them. Some of Rick's best tips to creating a resume that stands out are to:
Develop an Accomplishment-Based Resume
Use Rick's accomplishment-based system resume format:
"Responsible for ___ that resulted in ___."
This specific format highlights your accomplishments while showing employers what value you can add to their company.
The magic number of accomplishments to include on a resume, according to Rick, is four. Even if you feel like you don't have accomplishments to list, you do: "Doing what you're doing and doing it well and doing it consistently on a regular basis is an accomplishment. If you were relieved today, how many people would it take to replace you on your job? That's because you've been adding value."
Condense Your Resume Into One Page
Try to condense your resume into one page. Even after resume-navigating software filters out the majority of resumes applying for a position, there can still be a few hundred that a recruiter has to look through. Given the short period of time that recruiters spend looking at each resume, it can be useful to make sure your resume doesn't exceed one page. Make sure that all of the information that a recruiter is looking for is easily visible. This can increase your chances of a recruiter liking your resume because it's short, sweet and to the point.
Use Keywords Strategically
When resumes go through software, there is a certain grading system. Your resume will either gain or lose points based on its contents. A great way to gain points is to use keywords strategically.
There are several ways to use keywords to your advantage when applying for a job:
The first way is to ensure that the title of the job you're applying for makes an appearance on your resume. The online software picks this up rather quickly and will place your resume higher on the list, as it can tell you personalized your resume and possibly have experience.
Keywords can be very specialized to your particular job. In fact, they can be so specialized that you would instantly be able to tell if someone using them had no idea what they were talking about. Remember this when creating your resume.
You should never rewrite your entire resume when applying for jobs- rather you should determine the important keywords and "massage" those into your existing resume by making slight modifications.
While it's important to use keywords to highlight your skills and experience, Rick enforces that they shouldn't be used to give false information. For example, if you've identified a keyword that would be pleasing to the job recruiter but would be a lie to you personally, don't use this keyword. Honesty is important in a resume.
Keywords can be utilized differently depending on the resume platform- whether it's a paper resume, online application or LinkedIn- but they're always important. For example, LinkedIn weights their keywords. So the more times you use a keyword, such as a job position, throughout your entire LinkedIn profile, the higher your profile will appear on the list when someone searches for that job position.
You can find even more information about the importance on keywords on Rick Gillis'website, rickgillis.com, on his short form resume sample document listed under job resources.
Do NOT Use The Whiteout Technique
I know this is supposed to be a list of ways to make your resume stand out, but this is important to include because it could lead to a human recruiter never even laying eyes on your resume.
Although Rick wrote about this technique in his first book, he cautions everyone that this trick is outdated and, with new technological advancements used by companies, will turn out to hurt you rather than help you.
Before advanced resume-navigating software, job applicants could easily white out pieces of their resume that they didn't want a potential employer to see, rather than update or modify their resume. However, today, the software can pick up on this whiteout trick and reveal the text underneath. If you are found to use this technique, companies will believe that you're dishonest and will likely blacklist you, blocking you from ever landing a job at their company.
Instead of using whiteout, rely on the keyword trick that Rick listed earlier. It's a much safer, more transparent way to create a resume that will stand out among the rest.
You Need To Know Your Resume, Online Application And Linkedin Profile Inside Out
Paper resumes are phasing out, so by getting into a routine of writing the same information for your online application that is on your LinkedIn profile, you'll be able to adjust when this transition comes about soon.
How To Get Promoted In Your Career
Document your accomplishments. Rick suggests using a daily performance review app, of which there are several, to log what you did at work every day.
Most of us don't notice our daily accomplishments, which makes it even harder to track big accomplishments and even our general progress. By conducting your own performance reviews, you can go back to see what you did and how it benefited your company. This is a great tool to use if you want to advance in your career by asking for a promotion.
Asking for a promotion can be scary, but when you can back it up by saying, "I saved the company $26,000," your boss will listen.
When you add up all the work you do for a company, which saves them from hiring other employees to do the same tasks, you might be surprised not only by how much money you're helping your company make but also by how much money you're helping them save. This is all valuable information when it comes to promotions.
How To Get Hired After A Layoff Or Unemployment
The best advice Rick has to give for those who have been laid off or unemployed and are trying to find a job is: aggressively and actively seek employment,  be resilient and network.
Everyone's circumstances are different and, unfortunately, many employers take different views on these sorts of things. However, if you can show that you have been actively seeking a new employment opportunity, you're already able to demonstrate to potential employers that you're determined and hardworking.
Next, make sure that you don't take bad news personally. Sometimes you might feel that an interview is going well but, upon further inspection, the company realizes that you're not the right fit. As Rick says, "Do not let the bad news get you down…you're only looking for one job. So despite all the bad news, all local news, and all the stuff you're hearing, get out there and network." Rick's most-suggested place to network in LinkedIn, but the thing that he stresses most is to spend less time with other job seekers and more time seeking for jobs.
In Summary,
Rick succinctly summarizes the components of a job search as the HOW and the WOW. The HOW is the focus on keywords, while the WOW is the accomplishments listed on your resume that makes a recruiter impressed and intrigued.
The way a job search is handled is constantly changing, as can be seen from the new resume-navigating software used by recruiters, and it's extremely competitive, but Rick has the answer to any question you might have about the job search.
Hopefully, Rick's advice can help you to understand how companies view your resume, as well as how to create a resume that will stand out to any recruiter. What are you waiting for? Start working on your ultimate resume today!
About Rick Gillis: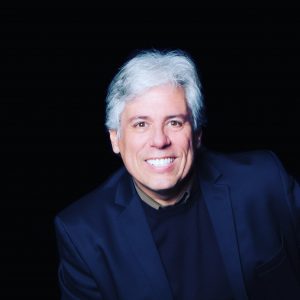 Rick Gillis has spent thousands of hours successfully working with job seekers as well as people seeking advancement.
As a member of the team that launched the first, highly successful job board in Houston, TX, Rick had a front row seat to the coming job search revolution. Rick is known as the pioneer of "online job search". He created the first and only resume format that is designed to successfully navigate the resume-filtering software.
He is an award-winning author of 5 books on career & employment. Rick has been quoted in The Wall Street Journal, BusinessInsider.com, Fortune, Forbes, Inc., BlackEnterprise.com, and USA Today College.
He has been heard on NPR, PBS and countless radio stations across the US, Canada, the Caribbean, and Australia.
Rick has spoken nationally before thousands and successfully helped many individuals seeking new employment and career enhancement.
You can connect with Rick via his website or LinkedIn profile.
About the Author, Shohreh Ghorbani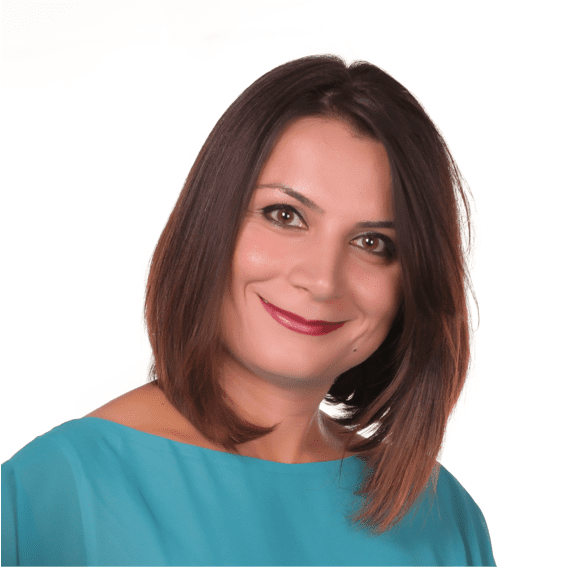 Shohreh is the founder and director of Project Control Academy, a leading provider of comprehensive online training programs in Project Controls. Shohreh has served thousands of professionals and several international corporations build their technical Project Controls knowledge and shave off years of trial and error in learning the vital skills in controlling their projects.
Shohreh is a licensed project management professional (PMP) recognized by Project Management Institute (PMI) and holds a Master of Science in Industrial Engineering.
Connect with Shohreh via  LinkedIn | Instagram | Youtube | Facebook| YouTube
We appreciate your comments
(Visited 156 times, 69 visits today)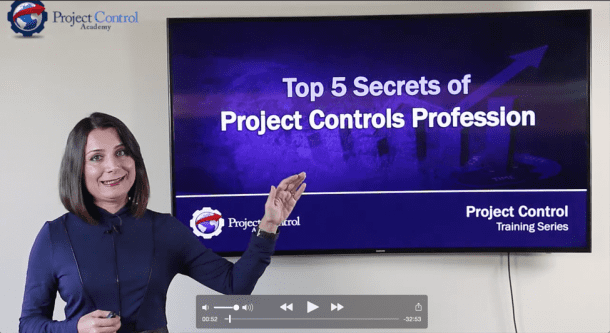 Get Instant Access to Free Training Videos
Learn how to start and step up in project controls and grow your career to the next level of professional and financial success