July 24, 2017
Posted by:

Shohreh Ghorbani

Category:

Career Success, General Project Controls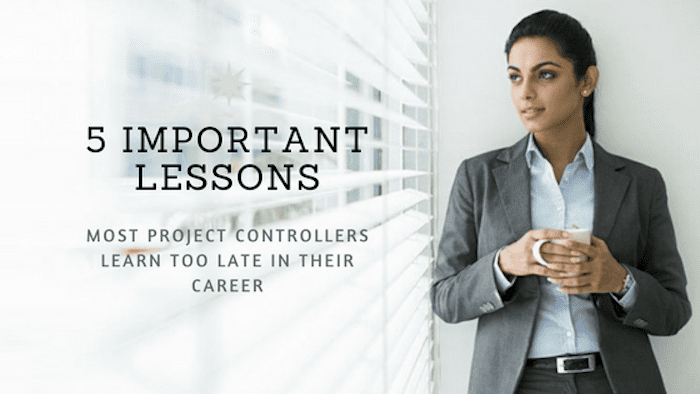 After years of working with experienced Project Control teams in various organizations and industries, I believe there are important lessons that most Project Controllers learn too late in their career.
Watch this video to learn these top 5 important lessons:
Download the free audio mp3 podcast of this episode on iTunes.
Like this episode? Please share it so others can also benefit from it.
Want more training? Subscribe to Project Control Academy to receive complimentary training videos and resources delivered to your mailbox.
Project Control Quotes to Consider: Join Project Control Academy on Instagram for tons of great quotes.
Video Transcript:
After years of working with experienced Project Control teams in various organizations and industries, I believe there are important lessons that most Project Controllers learn too late in their career.
Here are the top 5 lessons I learned in the course of my career in Project Controls. Take these lessons now, before it is too late:
1. Experience doesn't necessarily bring expertise in Project Controls
Did you know that "experience" doesn't necessarily bring "expertise", especially in Project Controls?
Most people believe that they need to have several years of experience before they can even request a lead position or higher responsibilities. They believe that experience will bring them expertise. But it is not true!
The reason is that many people stop learning after their first year of employment. According to Geoff Colvin in his book, "Talent is overrated", most people learn how to do their job in the first year, and then they never get any better!
This is a serious problem especially for people working in Project Controls. The reason is that since most Project Controllers didn't go to a Project Controls related university or college to learn Project Controls, they learn it by trial and error and through their involvement in projects. So, if they don't back up their experience with a fundamental knowledge and continuous learning, it would take them many years to figure out how to perform their job well.
I have to remind you that although having experience is essential, it is not going to guarantee a lead position or better salary for you. The role that you play or the salary that you make is in a direct proposition to your knowledge and skills in getting things done and the value that you bring to the organization. Period.
In fact, I didn't let experience alone to bring expertise in my career. Instead, I let the education and learning new skills master my ability to move up the ladder of success in my career.
So, never stop learning. With the rapid change of technology that we are experiencing today, if you don't upgrade your knowledge and skills every day, you will be left behind within a matter of years, if not sooner.
A good way that helps you keep updating and enhancing your knowledge is obtaining internationally recognized certifications in Project Controls. There are several associations that provide those certifications. The certification and recertification process will keep you on a continuous treadmill of learning and growth in your area of expertise.
Please refer to other videos I have posted on YouTube or Project Control Mastery Podcast on iTunes to learn more about different certifications (e.g. Certifications in Cost Controls, Certifications in Cost Estimating, Project Risk Management Certifications, …) that you can consider.
Remember, the more knowledge you acquire and the greater skills you earn, the more competent, valuable, and compensated you become. So, in order to experience progress in your career, keep your mind constantly open to learning, no matter how seasoned or young professional you are.
2- Mastering Project Controls tools doesn't guarantee your success in Project Controls
There are plenty of tools available today for Project Controllers to help them better manage and control projects.
I have put together another video that covers the essential tools you need to master in Project Controls. Make sure that you check it out.
Unfortunately, many people in the industry believe that Project Controls is all about mastering the Project Controls tools. They believe that Project Controls is about pushing a button and generating reports.
The reality is that Project Controls is NOT about pushing a button and generating project cost/ schedule status reports. Project Controls is NOT only the application of some Project Control tools or software.
Mastering Project Controls tools alone is similar to giving a 4th grader a calculator for solving math equations without teaching him/her the math. The calculator does the work for you, why bother learning math?
If you an expert in Primavera P6 scheduling tool for example, but don't know what a total float or free float is, how Critical Path is calculated, what the difference between critical path and critical activities is, and how the software works behind the scenes, you won't be a successful project planner/scheduler.
A couple of years ago, I was teaching a Project Scheduling course to a group of talented employees of an international company. There was a diverse group of students from senior planner/schedulers to junior project controllers in the class. I was discussing the definition of "deliverable" and "tasks" when I saw one of the senior planner/schedulers in the class raised his hand and asked in wonder "but isn't task and deliverable the same?"!
The planning/scheduling director of the company, who happened to be in the class at that moment for observation, came to me during the break and said, " Do you remember the question that my senior planner asked you? He didn't know the difference between a "task" and a "deliverable"! That's why I needed this training for my group instead of a Primavera training. They need to have the foundation in place."
Although knowing Project Controls tools is essential for your success in Project Controls, it is NOT enough. What is more critical to your success in Project Controls is having competency in the fundamental knowledge and concepts of Project Controls before mastering the tools.
If you are interested in investing in your professional growth and looking for comprehensive online training programs to boost your competency in Project Controls, make sure that you check Project Control Training for more details.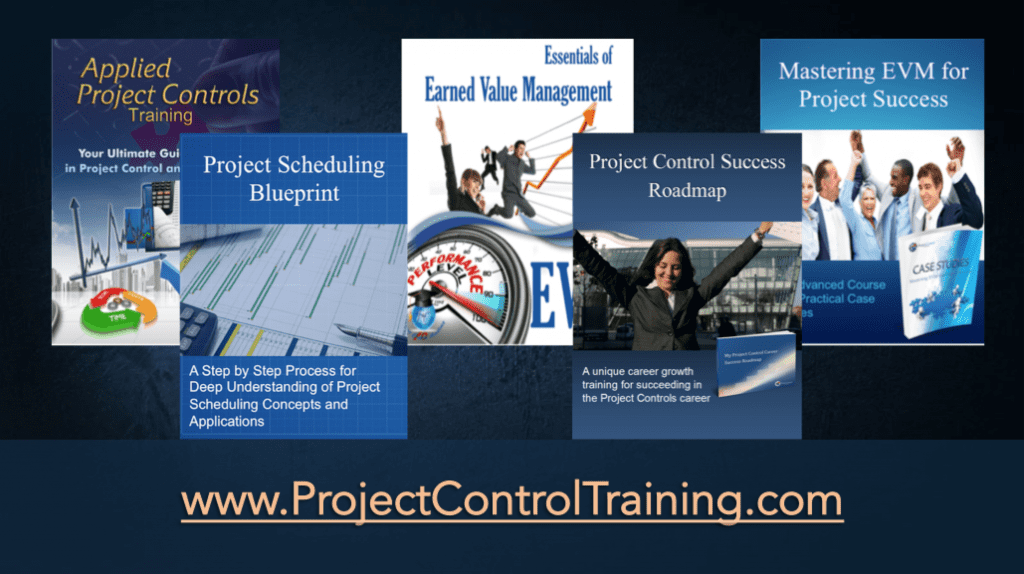 3- Communication skills matters
You might be the most intelligent and knowledgeable Project Controller. However, if you cannot effectively communicate with your project team members, Project Management team, or client, you won't be able to go far in Project Controls.
The most critical skill that every Project Controller must have is "communication," "communication," and "communication."
Don't underestimate the value of effective communication in your career success.
As a Project Controller, you are responsible for getting accurate information from the project team members, analyze the information received, and accurately reflect the project status and forecasts to the Project Manager and ultimately to the client. If you are not a good communicator, you will not be able to get the right information from the team and communicate the right project status and issues.
Your job as a Project Controller is not only plugging some numbers and generate fancy reports. Your ability to communicate the result of those reports is a driving factor to your career success.
The good news is that you can learn to be a good communicator. You don't need to be born with good communication skills. It is something that you can learn by practice.
I used to be a shy person and didn't know how to communicate properly. However, I learned this skill by joining Toastmasters International. Toastmasters is the primary reason why I am here teaching you right now. I learned how to do this
To get more tips on how to become an effective communicator, check this post.
4.Diversify
Project Controls is an exciting and diverse field, where you can experience project planning/scheduling, cost controls, cost estimating, cost & schedule risk analysis, and even document controls. However, I have seen many Project Controllers stay in one field and never experiment other areas of Project Controls.
A few years ago, one of my colleagues, who started her Project Control career as a Cost Controller, was promoted to the Project Control Manager position. However, she found it challenging to guide the planning/scheduling team to the right direction, as she didn't experience this field before. I remember once she had an urgent request for delivering a project schedule to the client and I volunteered to help out in her project. She gave me a set of dates for each activity on the schedule and asked me to build a schedule according to those dates. My reaction was "are you kidding me?!" This is NOT how you build a schedule!
I believe that to be an effective project controller and lead a project to a successful completion, you need to master both cost and schedule and understand the integration between these two key elements of the project.
If you stick to only one field of Project Controls, you may quickly find that you're only good at managing and controlling one aspect of the project. However, project's cost and schedule are interrelated. Don't you agree that "time is money"?
Therefore, to be an effective Project Controller, you need to learn all other fields of Project Controls as early as possible. If you wait too long, you may find it too hard to switch to a new field.
Diversify now and have a broader perspective and wider knowledge of Project Controls.
5. Gaining site experience is important
Project Controllers often work in beautiful high-rise buildings and glass towers, far away from a project site, where the project is constructed. They compile project's cost and schedule data from multiple sources including the information received from the project team members and 3rd parties. They try to understand the project's scope, project changes, project status, and project issues and risks from the project related documents, reports, or what the project stakeholders provide.
Wouldn't it be nice if Project Controllers were given a chance to visit the project site and have a sense of what is actually going on in the project?
I remember most of the time I found it challenging to get approval for a site visit or even attending 3D modeling design review meetings. The typical response was that it was not necessary for a Project Controller.
If you want to build a good industry knowledge and experience, I highly recommend that you gain site experience. Dedicate several years in your career to work directly at the project site. See how things are built. How work flows from one point to another. How work is progressed and much more.
These were my top 5 lessons in Project Controls that I wanted to share with you.
What other advice would you add to this list? I'd be interested in hearing your thoughts and comments that would promote a healthy and positive discussion.
About the Author, Shohreh Ghorbani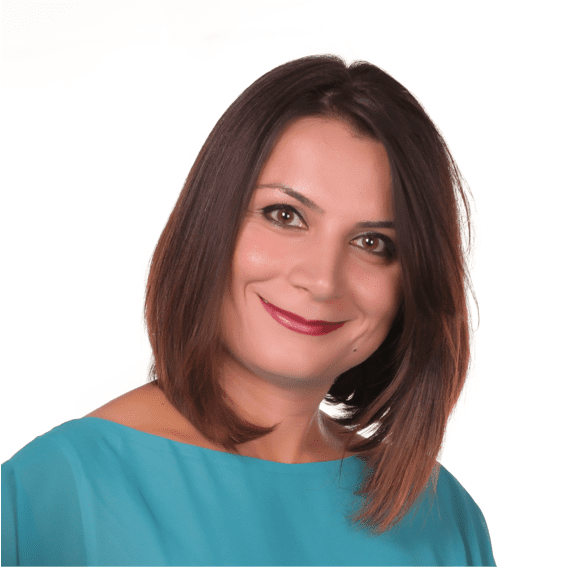 Shohreh is the founder and director of Project Control Academy, the leading provider of comprehensive online training programs in Project Controls. Shohreh has served thousands of professionals and several international corporations build their technical Project Controls knowledge and shave off years of trial and error in learning the vital skills in controlling their projects.
Shohreh is a licensed project management professional (PMP) recognized by Project Management Institute (PMI) and holds a Master of Science in Industrial Engineering.
Connect with Shohreh via  LinkedIn | Instagram | Youtube | Facebook
We appreciate your comments
(Visited 1,253 times, 236 visits today)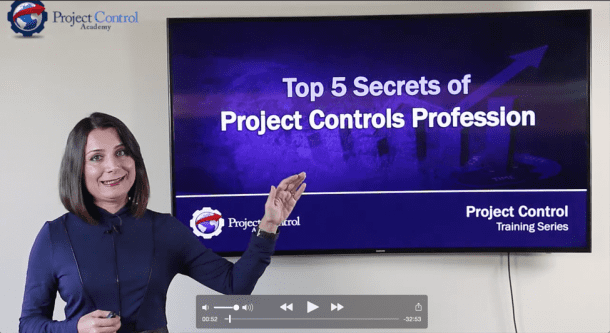 Get Instant Access to Free Training Videos
Learn how to start and step up in project controls and grow your career to the next level of professional and financial success