October 29, 2017
Posted by:

Shohreh Ghorbani

Category:

Career Success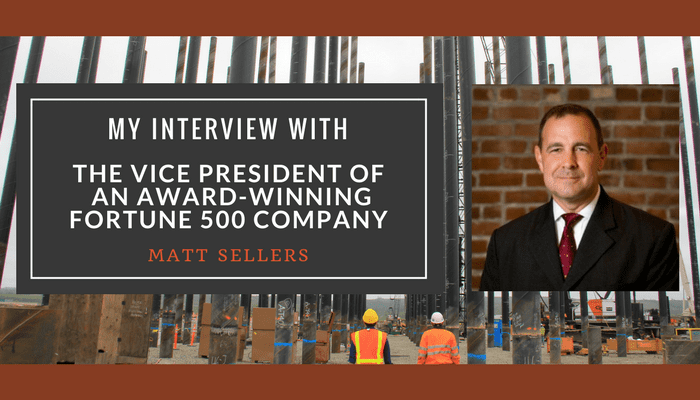 I had the honor of interviewing Matt Sellers, the Vice President of Project Development at Kiewit, one of FORTUNE 500 world's most admired companies. Matt is also the keynote speaker at the AACE Region 5 Symposium, which will be held in The Woodlands, Texas from November 3 to 4, 2017.
Matt Sellers is truly the epitome of southern hospitality. Born and raised in Texas, he was nothing but charming and gracious in our interview as he answered my myriad of questions patiently. His passion for his work, as well as his kind and gentle personality, show through when he talks about his journey.
And his journey is truly incredible.
In 1989, he was a fresh college graduate with a civil engineering degree but today he is the Vice President of Project Development at Kiewit. Although it required hard work and dedication, Matt was able to climb the corporate ladder and land the job of his dreams. You might be thinking that, surely, he has gained a wealth of knowledge based on his life experience of working his way up to such a prominent position with one of the largest and most respected construction and engineering contractors in the world.
You would be right.
Although he was adamant that there is no magical secret to his success, I notice that being humble is amongst one of his most obvious character traits. In fact, when asked about the accomplishments that have contributed to his success, Matt deflects the spotlight and shifts the focus to the success of his company and co-workers. In reality, it is no secret why Matt has been so successful. As someone who has never shied away from a challenge, he has constantly taken initiative with projects while staying true to his own set of morals and values. His life is a testament that if you stay true to yourself and work hard, you can become successful in any career. My interview with Matt highlighted several key factors to consider when asking the question, "How do I climb the ladder of success in my career?"
1. Have Gratitude
There were many questions that I asked Matt in regards to his successful career. However, rather than take all of the credit for his own success, he constantly referred back to the accomplishments of the people around him in his previous job at Mustang or his current job at Kiewit. Although he undoubtedly has to recognize the huge role he has played in the positive trajectory of his own career, he refuses to chalk his success up to solely the results of his own hard work. An important character trait that he possesses is the ability to remain humble and grateful for his journey.
When asked how he moved up the ladder to become the Vice President of Project Development at Kiewit, he praises his previous job at Mustang, saying that while working for the company, "you were surrounded by a bunch of people who didn't say 'Oh, that's not my job.' So, if you have that attitude of 'I'll do that' and avoid the 'That's not my job, you'll be successful.' "He contributes his strong work ethic to the lessons that he learned while at Mustang. Rather than do the bare minimum amount of work to get the most recognition, Matt highlights the importance of humbling ourselves to do work, even if we think that it is beneath us because it will give us a variety of work experience that we so desperately need.
He praises Kiewit for being a unique company that "starts with leadership at the top" and regards their "long-term vision, commitment to quality and excellence, dedication, and the ability to not being a publicly traded company" as strong values that inspire him to do his job well.
2. Embrace the Challenges
One of the most important things that you can do if you want to move up the corporate ladder is embracing the challenges. Rather than viewing challenges as obstacles, successful people consider them to be opportunities for growth and Matt is no exception. He is living proof that a strong work ethic is a key to success and without growth, one cannot succeed.
Matt has trained himself to immediately embrace any work challenges that he is presented with because he has such a strong desire to be constantly growing and perfecting his skillset. He claims that although he may not be the smartest guy in the room, he always has something to offer the team: "I think the art is how it all comes together. And that's what each project is like; each project is different." When you work in a position where no two projects are the same, you have to be able to adapt to what is needed for each task and the only way to successfully do this is if you have the courage to try new things and the determination to grow.
Matt shared a story of an earlier career challenge when he was a 24-year-old engineer just a few years out of college. The company that he was working for received a new project but was short of lead engineers. He was told, " Alright, Matt, you are the lead engineer on this job in Saudi Arabia.". His response was "Ok", although it was a kind of job he'd never done before! Matt comments, "I thought it was an advantage because instead of doing what I've done before, I thought for what needed to happen and did that. By the time I was done with that project, I was assigned to another job and the client asked for me to be on that job."
Matt's experience proves that with a bit of courage, you can embrace challenges and progress in your career. If he had been too nervous to take on new tasks, he never would have built up a trusted clientele that requests him to work on their projects.
According to Oprah Winfrey, " Challenges are gifts that force us to search for a new center of gravity. Don't fight them. Just find a new way to stand."
3. Be Consistent
When asked for the #1 key to his success, Matt's answer was rather simple: consistency. "I wish I could point to something specific that made me succeed. It is just the day-to-day of doing your job well."
Although you may be a little disappointed initially with this answer, you have to appreciate his honesty. Many people want the answer to the age-old question, "How do I become successful?" to be magical. I'm not entirely sure what they expect. Maybe they think it's their turn to go to the ball and their fairy godmother is going to pop out of the woodwork and wave her magic wand over them, changing their lives forever. However, the reality, unfortunately, is much less exciting. If you take a new job, start a new exercise routine or even read this interview on a Monday and expect your life to be radically changed by Tuesday, you'd be setting yourself up for disappointment. Life is a marathon, not a sprint and the best way to be successful is to put in the work on a daily basis and it's guaranteed that you'll see the results in the long run.
4. Be Flexible and Open to Change
Building up the habit of being flexible and open to change in your job will truly do wonders for your career. As the Vice President of Project Development at Kiewit, Matt has a plethora of responsibilities ranging such as "Bringing in new projects, contracting, finalizing contracts for work, partnerships for approaching specific jobs or specific regions, and long-term strategic planning." When Kiewit began expanding, they realized their need for a larger staff and created the position of "Vice President of Project Development." Matt mentions how Kiewit has a history of being an infrastructure contractor but noticed the need for coordination at a client level when they expanded.
When accepting the job, Matt knew that it would require him to be both flexible and open to change because, as Matt states, "I look after the market, no matter where it is. I am currently assigned for offshore and I look at our offshore markets, wherever the projects may be. We do the same for midstream, downstream, LNG, … It is kind of a fun role because I get to see a wide variety of Kiewit and not just the regional office."
When you get set into a routine that you refuse to change, you are not able to adapt to changing job requirements. If Matt was closed to any type of change, he would quite literally never be able to do his job because every day is different on the job. It's impossible for Matt to even develop a rigid, monolithic routine! He moves around to view different offshore sites, which aren't only abroad but are also different projects by nature. Change is really the only constant when it comes to Matt's job. Embracing flexibility and the idea that change can be exciting rather than scary.
5. Be Loyal to Your Employer
When I asked Matt why he enjoyed working for Kiewit, he didn't run out of positive things to say about his employer. He emphasized the core values that Kiewit adheres to, as well as their dedication to their employees when he said, "What makes me proud of working at Kiewit is looking at the accomplishments and what Kiewit has built. I am really proud of the people at Kiewit and the values that the people share."
Kiewit's core values are 'people', 'integrity', 'excellence', and 'stewardship.' People are truly the asset of the company. Peter Kiewit said, 'Anybody can have access to the capital. Anyone can go buy construction equipment or computers to do the job, but it is the people that make it successful.'
Unfortunately, not everyone has employers that are as accommodating and value-driven as Matt's. Kiewit is an incredible company that aspires to support their employees all the while growing as one of the most influential companies. However, regardless of whether your employer is more like Kiewit or Walmart, you always have the choice to show loyalty.
When you are loyal to your employer, your situation usually improves because rather than focus on the aspects of your job that you don't like, you can focus on why you're grateful for your employer. In fact, when you are loyal to your employer, your relationship often shifts. I doubt that Matt loves every aspect of his job, but he chooses to focus on the overwhelming amount of positives, which is why he has been able to advance in the company and appreciate his employer.
In my interview with Matt Sellers, I couldn't help but notice how calm and serene he was. For someone with a job description as detailed and busy as the Vice President of Project Development for one of the most powerful corporations in the world, you would expect him to be a bit more frazzled. However, his demeanor was quite the opposite. It took me a while to discern why, but I eventually realized that it was because he has a passion for his job and is grateful for his employer and the accomplishment of his coworkers. If you prioritize gratitude, determination, consistency, flexibility, and loyalty, you, too, could learn what it's like to be successful in your career.
About the Author, Shohreh Ghorbani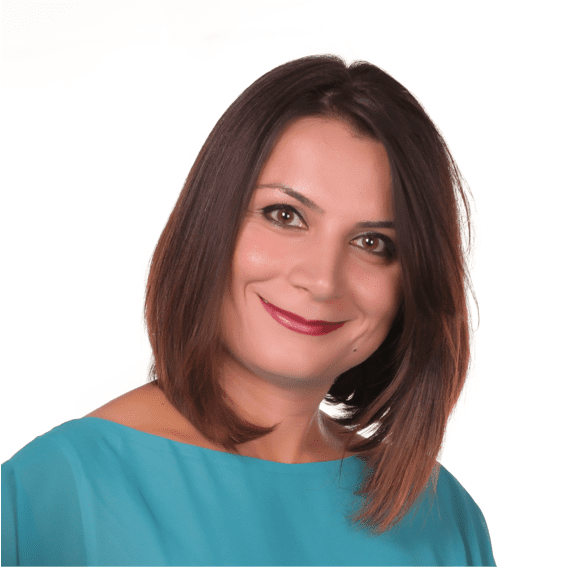 Shohreh is the founder and director of Project Control Academy, the leading provider of comprehensive online training programs in Project Controls. Shohreh has served thousands of professionals and several international corporations build their technical Project Controls knowledge and shave off years of trial and error in learning the vital skills in controlling their projects.
Shohreh is a licensed project management professional (PMP) recognized by Project Management Institute (PMI) and holds a Master of Science in Industrial Engineering.
Connect with Shohreh via  LinkedIn | Instagram | Youtube | Facebook
We appreciate your comments
(Visited 177 times, 4 visits today)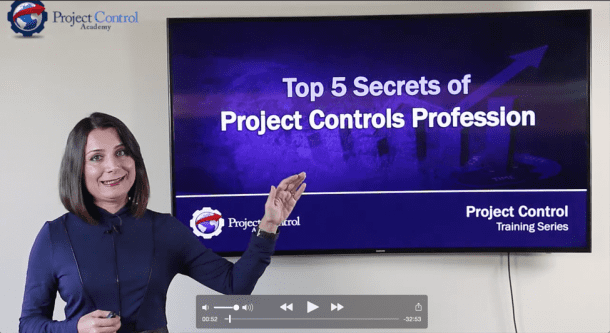 Get Instant Access to Free Training Videos
Learn how to start and step up in project controls and grow your career to the next level of professional and financial success