March 1, 2017
Posted by:

Shohreh Ghorbani

Category:

Career Success, Cost Estimating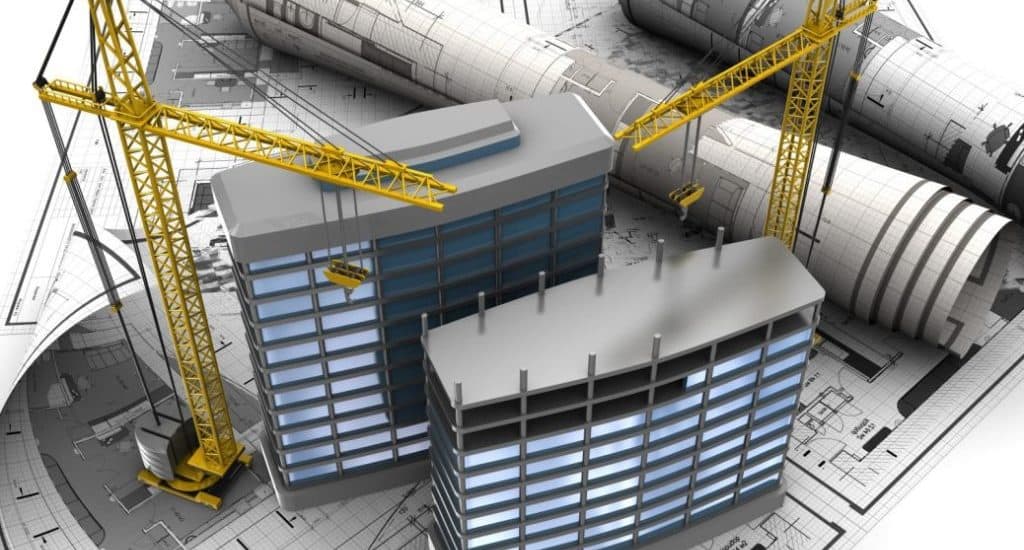 How to succeed in Cost Estimating?! This is a question that can be best answered by a senior cost estimator.
I conducted an interview with Ramani Sundaram, a senior cost estimator with 25+ years experience, to share his experience as a cost estimator and provide his insights on Cost Estimating.
Before I go to the details of our interview, let me give you a brief introduction about Ramani and why we chose him for the interview.
Ramani is a senior cost estimator and consultant who has worked as 'Senior Estimator' and 'Senior Consultant' in many cost consulting and construction management firms, performing cost estimating, cost management and project controls. He has written many technical articles on the linkedIn pulse and for his company website 'fgould.com.'
When we launched the Project Control Article writing contest at Project Control Academy in Q2 2016, Ramani was one of the Project Control professionals who submitted his article for the contest. His article, "What Makes a Great Conceptual Cost Estimate? 7 Factors to Consider", received the most number of likes and shares on different platforms, especially LinkedIn. As a result, Ramani was announced the 2016 winner of Project Control Article Writing Contest.
If you are interested in sharing your expertise in Project Controls with the world, just like Ramani did, apply here.
Interview with Ramani Sundaram
Here is the summary of the interview that was conducted with Ramani.
—-> (Download the mp3 of the entire interview at Project Control Mastery Podcast in iTunes)
Shohreh: Congratulations on winning Project Control Academy's first article writing contest.
Ramani: First of all kudos to you and your institute for arranging this blog contest. It is a good move to encourage technical writing. It has provided an opportunity for knowledge sharing, and with social media platforms like linked-in, twitter or Facebook, it has also provided more visibility for the participants of their expertise and talent. I am also happy to note that this contest will be continued as an annual event.
Shohreh: Tell us about yourself and how did you get started in Cost Estimating?
Ramani: After finishing my Bachelor's in Civil Engineering, I was working in India and the Middle-east on many construction projects. I was working with many contracting firms under various capacities like Project Engineer, Project Manager and also as Contracts Engineer. When I was working as Contracts Engineer, somehow cost estimating and cost management appealed to me more, and after coming to the US, I am continuing in the same field.
I am in the construction field for the past 25 years, and during the last 17 years, I am working in the estimating and cost management field. Currently, I am a Lead Estimator with Faithful+Gould, a leading cost consultancy, and Project Management firm. I had the opportunity to work estimates for some of the high-profile projects like the New York Yankee Stadium, Madison Square Garden, Laguardia, JFK, and Newark airport terminals and WTC projects. I had also worked on public projects – transit agency projects for SEPTA, NJT, PANYNJ, AMTRAK.
Shohreh: How do you see the current market demand of Cost Estimating? How do you foresee the future of a Cost Estimator?
Ramani: Well, the demand for cost estimators is more related to market fluctuations in the construction market and volume of business. Indicators like the Architectural Building Index and other industry publications indicate growth in the immediate future though it varies between sectors like Residential, Non-residential and public infrastructure projects. The job outlook as projected by Bureau of Labor Statistics is a 9% growth for ten years. So, I see a demand for cost estimators both on the owner side and contractor side. The future looks positive.
Shohreh: What are the entry requirements for someone who is interested in getting into the Cost Estimating field?
Ramani: The preferred entry requirement may be a degree in Engineering, Quantity Surveying or Construction Management. It is not only education, before being an estimator, gaining some field experience or design experience is also necessary to be a successful estimator. You can also find estimators with other qualifications but with lots of years of field experience
Shohreh: What technical knowledge do you need to master to succeed as a Cost Estimator?
Ramani: Basically, an Engineering or Science or Architectural background is required. Also, one should be able to read construction drawings, interpret the scope and be familiar with construction methods, materials, labor and equipment productivity, etc.
Shohreh: What tool/ software does a Cost Estimator need to master?
Ramani: Estimating starts with measuring quantities. So, one should be good with digital takeoffs. There are many in the market like On Center, Plan Swift, Blue Beam, etc. Some of these takeoff software programs also have features for inputting pricing information. We can find some users using Timberline or US cost, but excel spreadsheets are more commonly used. Some of the software programs also have built-in feature for exporting take-off data to excel. In addition, some projects use BIM (Building Information Modeling). Not all projects are done using BIM but there is scope for more usage on many projects in the years to come and so knowing BIM will help.
Shohreh: What soft skills do you need to possess to be a good Cost Estimator?
Ramani: As in any other profession, communication is the most necessary soft skill; Whether it is for clarifying the scope with the Architect or with a sub-contractor for getting a price quote. Negotiating skills are required when you are finalizing a contract or approving change orders. Communication also includes writing skills. Your deliverables may require reviews, comparisons, writing a Basis of Estimate or other kinds of reports. Moreover, estimating is teamwork that requires internal as well as external co-ordinations. So, one has to be a good team player as well.
Shohreh: What certifications are available in Cost Estimating and which ones do you recommend?
Ramani: The first one that comes to my mind is certifications offered by AACE.
AACE – Association for Advancement of Cost Engineering International offers certifications like CCP (Certified Cost Professional) and CEP (Certified Estimating Professional). ASPE – American Society of Professional Estimators offers CPE (Certified Professional Estimator). You may also consider RICS – Royal Institute of Chartered Surveyors that offers qualified Quantity Surveyors with experience its membership titled MRICS. I think more details may be found on their websites about the qualification and experience requirements for these certifications.
Shohreh: What are the top 3 challenges that a Cost Estimator would face in his/ her role?
Ramani: If you are working with an owner, doing the concept estimate is a real challenge. In the estimating field, you may hear the joke about napkin written scope. Yes. It is a real challenge to understand the project scope with very limited details and produce an estimate that convinces the owner. Second, I would say is meeting deadlines. Most often, the challenge is finishing the estimate in time, and you will be under a lot of pressure. The third one is accuracy. If you are working with a contractor, you should produce a competitive and winning bid. If you are with an owner, you should produce an estimate within plus or minus 10% of the winning bid or average of bids.
Shohreh: If you could only teach 5 things to a newbie in Cost Estimating, what would they be?
Ramani: How to interpret the right scope from drawings, documents or reports
How to organize estimates – knowing about Cost Breakdown Structures and Work breakdown structures, Construction Specifications Institute (CSI) Formats like Master-format, Uni-format, etc.
How to do fast and quick take-offs
How to use pricing sources – Historical database, using construction cost data like RS Means, Compass International, Design Cost Data book, etc.
How do construction contracts work, Bidding process, procurement methods, etc.
Shohreh: How can a junior cost estimator move up to the lead and management positions in Cost Estimating?
Ramani: It depends upon the individual's skills. Initially, junior estimators start with doing take-offs. Slowly one should gain familiarity with pricing and other elements involved in estimates like markups, contingency provisions, allowances, etc. A junior estimator should take every opportunity that adds knowledge to him or her. Professional certifications and memberships also validate your knowledge. Added to these will be the estimator's communication and leadership skills and the motivation to grow.
Shohreh: You have written many technical papers and blog posts on the subject of Cost estimating. Tell us what drives you most to write blog posts and articles in cost estimating. What benefits do you gain by doing so?
Ramani: Basically, I have a passion for writing. Ideas for topics come from my own experience or professional interactions. I wrote an article titled 'Managing Change Orders – How Owners can stay on Top.' This came out of my own experience! When there were issues related to change orders at my work, I came up with ideas of how to improve the process, and that resulted in my writing an article on that topic. After a casual conversation with my boss about reasons for bid variances, I came up with an article about that topic. Another time, after attending a seminar on Risk quantification, I came up with an article about risk quantification. I also read articles, other blog posts, participate in technical forum discussions and get an idea about current topics or issues being discussed.
There is actually a two-way benefit. I am able to share knowledge with other professionals, and I also gain knowledge from others with their comments, questions, and opinions. In fact, I am also happy to note that I am a source of inspiration to some youngsters. At times, I get emails from college students to suggest them topics for their thesis or research projects. I also receive requests for conducting training or workshops on cost-related topics. My talent and skills have gained more visibility through my writings.
Through Linked-in and other social media platforms, nowadays we have more opportunities to show our writing skills and I think everyone should make use of it.
Shohreh: You have achieved quite a lot. What is next for you in your professional life/ career?
Ramani: At this point, the option is climbing the career ladder a few more steps taking up more managerial responsibilities. I could also do more professional volunteering and think of being a mentor to others. Beyond all these, I would like to be known as Subject Matter expert in this field. Who knows, one day, I may even be writing a book or e-book on cost estimating and cost management
Shohreh: Do you have any advice or closing comments for the listeners?
Ramani: Estimating is an art as well as science. Science comes through education, but the art comes only through experience. Develop both skills. Another advice is to commit to quality and never compromise it.
About Ramani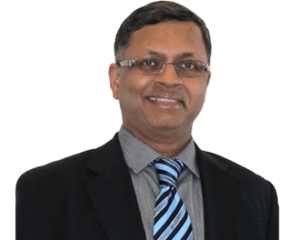 Ramani Sundaram CCP, CEP, MRICS, PMP
Ramani Sundaram is an experienced Project Management and Cost Professional the with specialization in Cost Management and Cost Estimating. With an overall experience of 25+ years in the construction field, for the past 17 years, he has worked as 'Senior Estimator' and 'Senior consultant' in many cost consulting and construction management firms, performing cost estimating cost management and project control functions.
Currently, he is 'Lead Estimator' with Faithful + Gould, Inc., a leading PM, and Cost consultancy firm. He has worked in a variety of public and private projects. He has also published an article in AACEI's Cost Engineering Journal and has written many technical articles on the linked-in pulse and for his company website 'fgould.com' and the prize-winning blog on Project Control Academy's website. He is a Board member and Certification Director in AACEI's NJ section. He is a Certified Cost Professional (CCP), Certified Estimating Professional (CEP), Project Management Professional (PMP) and a Member of RICS (MRICS).
He can be reached at [email protected] or his LinkedIn Profile
About Shohreh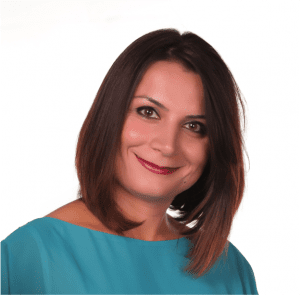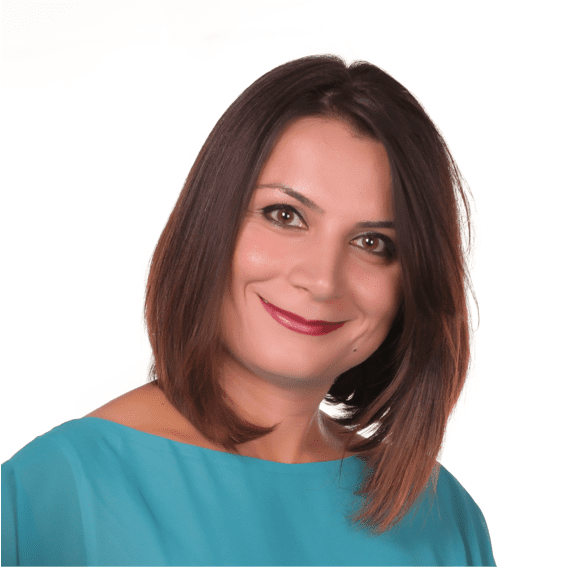 Shohreh Ghorbani PMP, M.Eng.
Shohreh Ghorbani is the founder and director of Project Control Academy, the leading provider of comprehensive online training programs in Project Controls. Shohreh has served thousands of professionals and several international corporations build their technical Project Controls knowledge and shave off years of trial and error in learning the vital skills in controlling their projects.
Shohreh is a licensed project management professional (PMP) recognized by Project Management Institute (PMI) and holds a Master of Science in Industrial Engineering.
Meet Shohreh at Project Control Academy.
—-> If you like to learn more how to succeed as a Project Controller, make sure that you check out the Project Control Success Roadmap Training.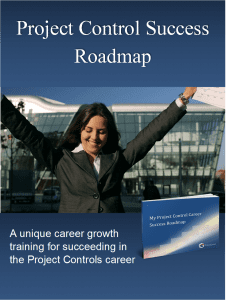 We appreciate your comments
(Visited 767 times, 9 visits today)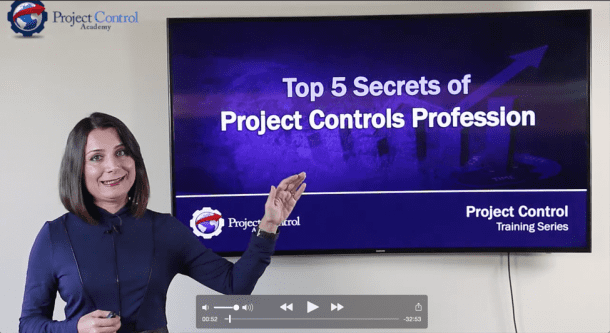 Get Instant Access to Free Training Videos
Learn how to start and step up in project controls and grow your career to the next level of professional and financial success