January 27, 2018
Posted by:

Mary Joy

Category:

Document Controls, General Project Controls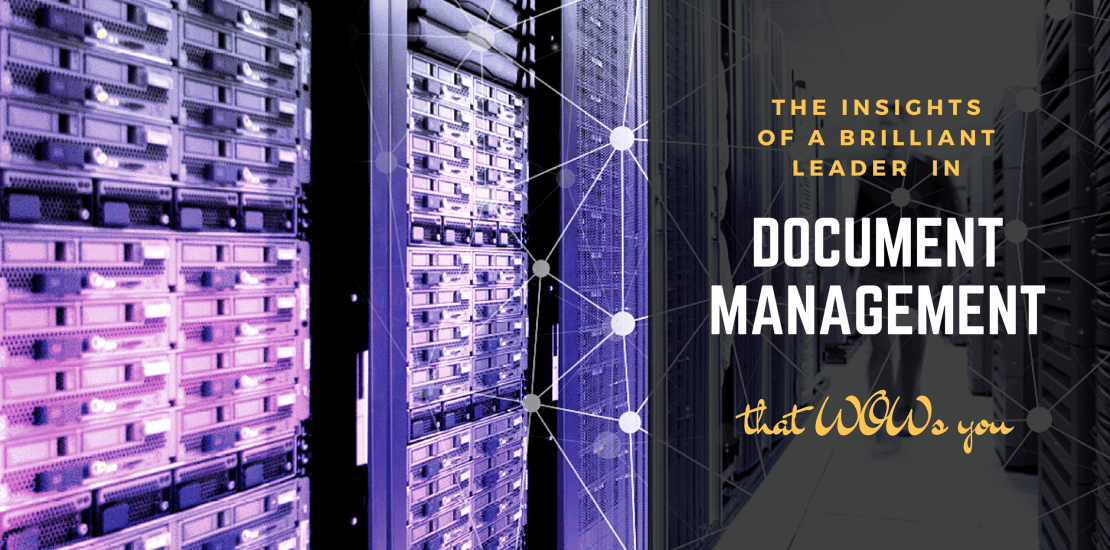 I had the pleasure of interviewing one of the most supportive Document Management leaders that I have ever worked with and a long-term client of mine, Ken Clevenger.
The first time that I saw Ken was when I came across his LinkedIn profile and I was immediately struck by how intelligent and kind he appeared. When we finally met in person, my suspicions were only confirmed- Ken is one of the most kind-hearted people I know. He emits this calming aura that is felt by everyone around him, which I have been able to witness, as we have worked together for quite some time now.
Ken has been working in the Document and Information Management field for over two decades, predominantly servicing the EPC Sector of the Oil and Gas Industry. He was gracious enough to spend his time with me and share the story of his career, as well as what he has learned while working in Document Controls.
Throughout his 20-year career, Ken has worked at every level of Project Document Controls, Records and Retention Management, and Document Control Management Functional Management, which has allowed him to cultivate a skill set and unique global perspective that only experience provides.
Ken's passion for his career is evident through his countless accomplishments, from his creation of several highly efficient document controls teams to his collaborative partnerships with multi-functional stakeholders, both domestic and international. However, in addition to his passion for Document and Information Management, Ken is also passionate about leadership. He spends much of his own time providing support and guidance to others in the industry and to building productive teams.
My interview with Ken focused on the details of a Document Management career, as well as his advice on how to succeed in the Document and Information Management Industry, both as a new employee and as a leader.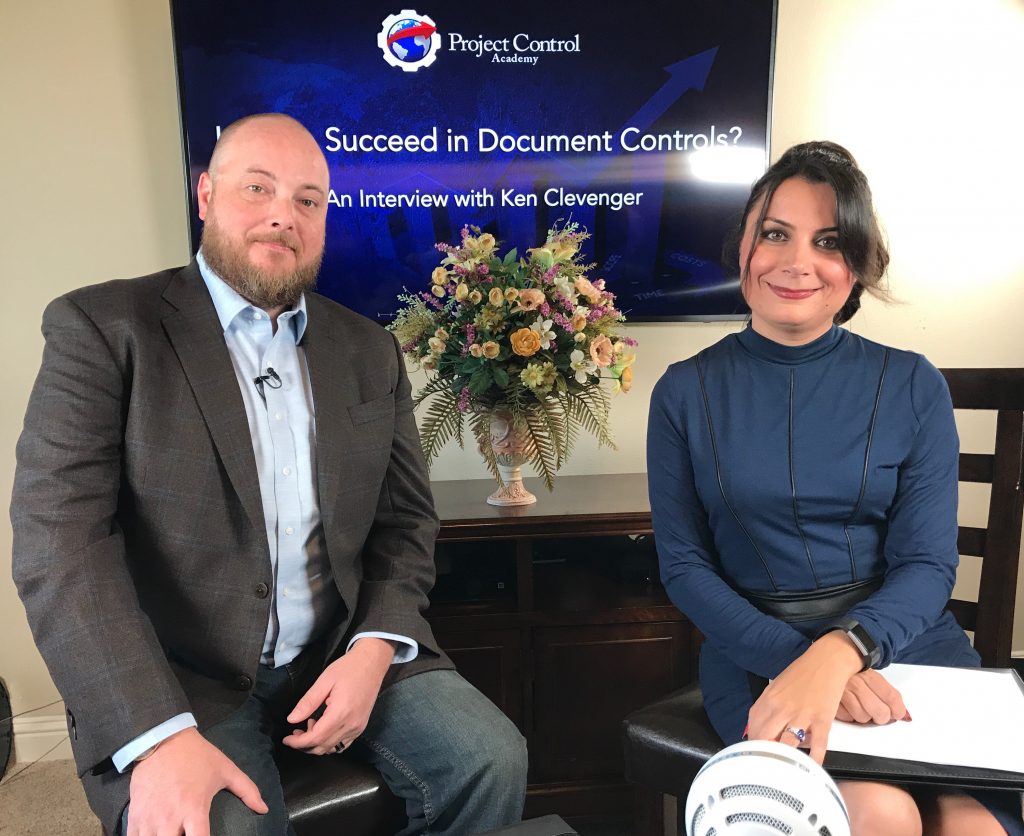 Download the free audio mp3 podcast of this interview on iTunes or watch the video interview here.
The Role of a Document Controller
When asked to define the role of a document controller on a project, Ken simply said, "it is getting the right document to the right person at the right time." While he did acknowledge that the job is much more complex than his definition, he pushed that the real role of a document controller is to simply facilitate information on the job.
The amount of detailed information and documentation that arises during a project can be quite overwhelming. It's the document controller's job to organize and distribute the information correctly and punctually. It can be quite a large job as a document controller must work directly with every member of the project team. While some jokingly label document controllers the "Gatekeepers of Information," Ken insists that document controllers don't just guard the information, they organize, classify and distribute that information, as well.
Many companies in several industries look for Document Controllers- mostly those that handle a large volume of projects and generate a vast amount of information that must be sorted in a short time period. For those wondering if the role of Document Controller varies depending on the industry, Ken claims that it does not. Regardless of which industry a Document Controller works in- construction, oil and gas, or pharmaceuticals- "the concept of document management at a project level is pretty consistent," although the tools used to analyze data may vary.
The Current Market Demand for Document Controllers
I was curious about Ken's views on the current market demand for Document Controllers, as well as the future of the industry. When Ken was asked about his, he provided his answer only with the disclaimer that he was not an industry expert, as most of his experience lies in oil and gas. That being said, Ken revealed that he is "certainly seeing some entry and intermediate level project specific roles, ready to come back now." He closed by reinforcing his belief that the immediate market demand for Document Controllers is strong and only growing stronger.
As for the future of a Document Controller, Ken believes that, at a project level at least, there will continue to be a consistently strong demand for Document Controllers for quite some time. He doesn't agree with those who claim that technology will replace the need for Document Controllers because he insists that companies will still need individuals who are familiar with the software and able to operate it. Document Controllers will be around until the Engineering, procurement and quality teams are all familiar with operating EDMS applications, which won't happen anytime soon.
Document Controls Tools
Tools and software are needed by Document Controllers in order to complete their jobs. According to Ken, some of the most popular are "Documentum", "IBM FileNet Content Manager", "OpenText", "Aconex,"  "Smart Plant Foundation" and "Doc-Box."
While these tools are all gaining traction, Ken cautions against labeling any one of them the "best" tools or software. Every company has different needs based on their size, industry and more, so what may be the best tool for one company isn't the best for another. There are endless document controls tools out there, so do your research to find which will work best for you.
Which sector operates Document Controls, as well as which function it reports to, will have a bearing on which software and tools should be used by Document Controllers. Whichever tool or software your company uses, remember: "concept behind it or what drove its creation, in the beginning, was the idea of progress measurement to a degree. There is a key concept."
Document Controller Qualifications
There's no doubt that the industry has gone through changes since Ken first became involved in the late 1990's. One of the changes is in the requirements for a Document Controller. While the requirements used to be basic knowledge of computer applications, the requirement is now "a degree in Computer Sciences or something similar. I think what happens is, HR organizations are trying to set minimum standards for employees and so they place a requirement for a college degree in there." However, the role of Document Controller is still a fantastic entry-level position for many, whether they're interns or computer science students.
To get into Document Controls, you need to have a proficient knowledge of standard Microsoft Desktop applications such as Word & Excel. You also need to understand how to build complex documentation through programs like the Adobe. Furthermore, you have to have strong written and verbal communication skills. You also need to be able to read a company procedure and determine what your requirements are under that procedure or work instruction.
Ken has had his own experience as a hiring manager and says that the skills he looks for vary depending on the level of the position. However, for entry-level positions, Ken focuses on whether an applicant is reliable, has work references and presents his or herself professionally. For senior-level positions, he focuses on the types of projects an applicant has worked on and completed.
Document Controls Certifications
When asked the question whether there is an internationally recognized certification available in Document Management, Ken responded, "I didn't see anything that's internationally recognized or universally recognized within the industry." However, there are some quality certifications out there that if you're interested in or your company is looking to up-skill your group or team, you can consider.
Check out arma.org, aiim.org, or Iron Mountain's website. For example, Iron Mountain's have a list of various records management and record keeping, records management and retention certifications that might be of value.
If your company is looking to up-skill your function, Ken suggests you should first evaluate your responsibilities in relation to your Organization's Document Management priorities and then evaluate various certification programs to identify which will add the most value to your Organization's goals and aspirations.  Generally speaking, the continuous pursuit of knowledge and best practices is always beneficial. 
Main Challenges of a Document Controller
Ken's extensive experience in the Document and Information Management field has allowed him to become quite familiar with the role of a Document Controller, including the biggest challenges one faces. He asserts that the top three challenges are:
Time management/ task prioritization
Maintaining engagement of the process with the project team
Communication
Time management/ task prioritization
Time management, or task prioritization, can be a struggle due to the sheer amount of responsibilities that a Document Controller has during a project. For most projects, there is a predetermined priority list of tasks, but the reality is that during a project, people come out of the woodwork asking for support for various tasks that you've never heard of. Although it can be hard, sometimes Document Controllers need to say "No" in order to finish their actual priority list in a timely manner; they will still need to learn to juggle last minute tasks, but that doesn't mean they need to take on every little thing.
Maintaining engagement of the process with the project team
Projects can be chaotic and stressful, which is why Document Controllers can struggle with maintaining engagement of the process with the project team. The tense environment can cause some team members to veer off the process' course and do their own thing- it's the Document Controller's responsibility to keep them engaged.  If the process is abandoned then the value of Document Control (both real and perceived) is greatly diminished.
Communication
The last challenge is regarding communication because a Document Controller is one of the members of the project team that deals with the most face-to-face interactions.
With online communication tools at our disposal, it can be tempting to just send a text or email, but the reality is that face-to-face communication is still the best way to ensure that every detail is communicated correctly. It can be hard to schedule meetings with people but insist upon "face time" whenever possible to ensure the project goes smoothly.
The Best Tips for a New Document Controller
After working in the Document and Information Management industry for twenty years, Ken has collected some valuable bits of advice for those new to the Document Controller role. Most of his tips are based on advice he wished he was given when he was starting his career. His top four tips are:
Be Proactive From The Start
Don't wait for instructions! Take control and go with what you know. Be on the lookout for what needs to be done. Be proactive in everything you do and become a true go-getter.
Work On Your Emotional Intelligence
Due to the technical nature of a Document Controller's job, many Document Controllers when starting out in their career are focused strictly on the technical aspects of what they need to learn about the position; the software tools that they're using, the procedures that they're involved in, the data set they're working with, the organization structure, etc. So they're really focused in on the tasks, the tactical side of the position.
As they progress in their career, most people find themselves get promoted, eventually pushed into a leadership or management roles. And it's a completely different skillset, which would require you to communicate well with others, as well as understand various personalities and work with them. Constantly work on your emotional intelligence, so this transition in career description won't come as a shock.
Get to know yourself
When you know who you are, you can better understand what you want out of your career and can work towards any self-improvements necessary.
Journal Your Position
The role of Document Controller is based on facilitating information, which is not tangible. So it can be harder to qualify what exactly you do.
Make sure to journal and track the details of your involvement in projects and tasks. Effective journaling of your work helps you demonstrate your value to the project. It will help you in a long run when you've worked on a few projects.
At some point in everyone's career, you're asked to justify your existence. It's just the way it is. The pressure is on. They're looking for where's the money is going or what value are you adding. If from day 1, you're able to demonstrate that value concisely and consistently, it'll pay off for you at the end. So learning to journal what you do, and track that will help you in many, many ways. It's critical.
The Professional Support for Document Controllers
Ken boasts that the people he has met, both leaders and employees, in the Document Management field are some of the most passionate people: "They want to contribute, they want to add value; they want to be recognized as an important role. They just want to support the project, they truly do have that. In any organization, that seized in somebody should want to foster that. They want to do what's best for the project or for the company."
When he noticed this, he realized the amount of "untapped potential" that was in the industry. He has provided support for those in the industry by partnering with other leaders & departments to help harness the potential he saw in new Document Controllers and help them to set and accomplish their goals. As a manager, he also elaborated on the importance of stretching and challenging his employees to keep them feeling engaged and important.
As a manager, when Ken realized how his decisions affected other people and how he could influence his team, he found a passion for helping people, helping his organization, and adding value.
In Summary,
A Document Controller's job isn't easy, but, as Ken's interview showed, it's quite rewarding. There is a huge amount of potential in Document Controllers and when new employees have the right leadership and guidance, they can truly flourish. Whether you're new to the Document Management and Information Management industry or a seasoned professional, there is something that everyone can take from Ken's honest advice.
About Ken Clevenger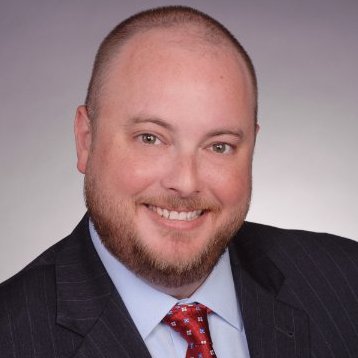 Kenneth Clevenger is a 20-year professional in the function of Document and Information Management predominantly servicing the EPC Sector of the Oil and Gas Industry.
Ken has a superb track record of success for strengthening corporate-based document and information functions through management and leadership expertise. Throughout his career, he has worked at every level of Project Document Controls, Records and Retention Management, and Document Control Management Functional Management to cultivate a level of skillset and unique global perspective that only experience provides.
He has successfully managed departmental resources, both domestically and globally. He has built a highly productive document control teams and collaborative partnerships with multi-functional stakeholders.
His responsibilities have taken him to over a dozen countries and he has worked with some of the most resourceful, engaging, and talented people this industry has to offer.
He's found passion in helping others succeed in their aspirations, solving complex problems with experience and innovation, and building teams that provide tangible value for the organizations they support.
To learn more about Ken, check his LinkedIn profile.
About the Author, Shohreh Ghorbani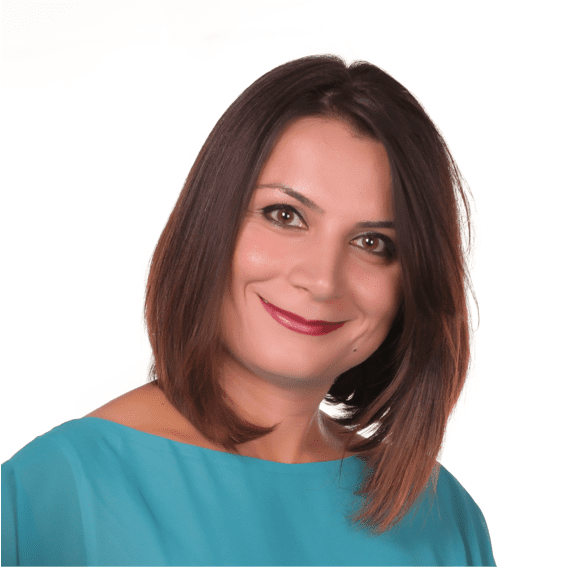 Shohreh is the founder and director of Project Control Academy, a leading provider of comprehensive online training programs in Project Controls. Shohreh has served thousands of professionals and several international corporations build their technical Project Controls knowledge and shave off years of trial and error in learning the vital skills in controlling their projects.
Shohreh is a licensed project management professional (PMP) recognized by Project Management Institute (PMI) and holds a Master of Science in Industrial Engineering.
Connect with Shohreh via  LinkedIn | Instagram | Youtube | Facebook
We appreciate your comments
(Visited 156 times, 14 visits today)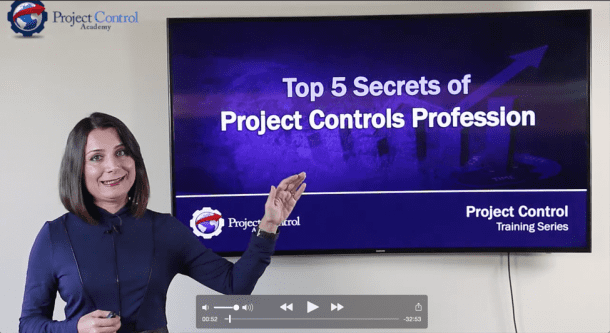 Get Instant Access to Free Training Videos
Learn how to start and step up in project controls and grow your career to the next level of professional and financial success